Our Services
Attention to detail, emphasis on quality
Simply put, we do publications. Whether you want to publish an open-source electronic journal, a best-selling trade book, or publish a monthly magazine, we can help. Want help with a publications management system on the web? We've done it. Need a special booklet to impress your core market? We can help you design, write, and produce it. You don't need it on paper, but want an electronic version that can be printed out? Let us help you with it. Want to produce a keepsake book for an exhibit or special occasion? We've done it.
We've been publishing for more than 25 years for a wide variety of clients, from fortune 10 companies to world-class museums, to single-book publishers. We even helped a retired national politician with his memoirs. Read on to learn more about what we've done. Shoot us an e-mail. It's likely we can help.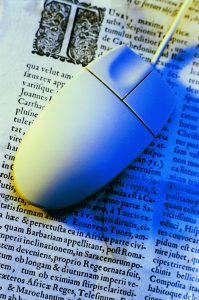 For more than a decade, David Hamilton has distinguished himself as a professional author, bibliographer, and publisher. Hamilton earned his Bachelor of Arts degree in English (specializing in American literature) from the Claremont Colleges in California. Serving his publishing apprenticeship at Stanford University, Hamilton went on to earn a professional degree in library and information science from the University of California at Los Angeles. Hamilton is comfortable in both the corporate and academic worlds, where he has consulted for more than twenty-five years.
With an MLIS, serious research, writing, and design skills, and a sense of humor that comes across in his writing, David has undertaken consulting assignments from fortune 10 companies, nonprofit associations, established New York publishers, and individuals alike.
"his attention to the smallest detail won me over"